Safety Software
Collecting meaningful data and communicating it across organizational channels allows everyone to be engaged with safety. NOESIS gives our clients unprecedented analysis of their safety program and performance in real-time. Using our predictive analytics, we can identify issues before they cause an accident.

Our inspections are based on regulations, best practices and industry standards.
Trinity Safety Group uses NOESIS, our proprietary safety mobile application and software to deliver accurate, efficient evaluation of your site or facility
Unprecedented analysis of your safety program in REAL TIME with predictive analytics

Ability to put efforts and resources proactively

Safety issues noted and tracked with PHOTOS, SIGNATURES, and TAP TO TALK

Engage all levels of the organization

100% secure cloud-based system

Reduce the likelihood of an accident, using meaningful data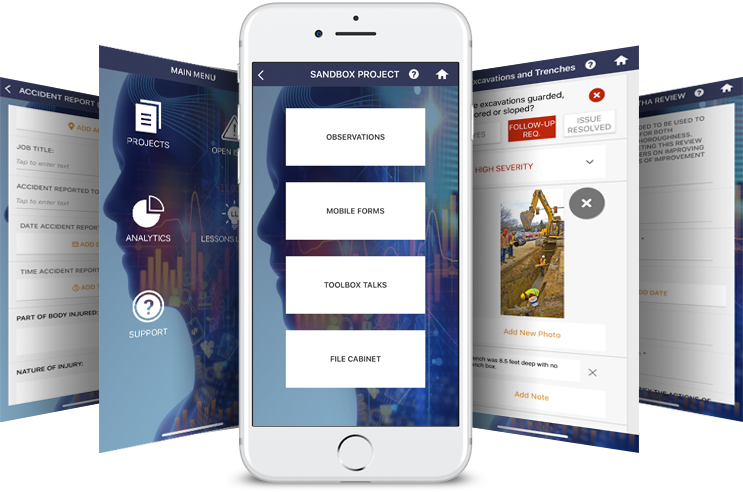 From the floor and the field to the office
Risk Management Platform
Real-time data
Intuitive mobile app
Works offline
Paper forms to digital
The Solution
Eliminates paper
Develops accountability
Improves efficiency
Reduce risk exposures
Increases communication
Track open issues
Trend performance
Communicate news
Communicate safety info
Systems
Safety observations
Focused inspections
Track training
Deliver/track toolbox talks
Complete permits
Complete THA/JSA's
Accident investigations
Track team engagement
Audit permits
Real Time Safety Analysis!