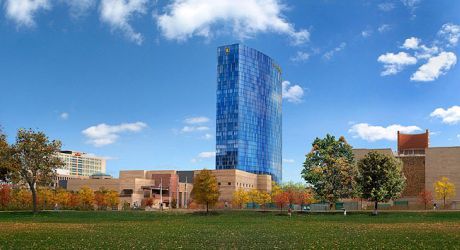 The JW Marriott Project - Indianapolis
a $450,000,000 dollar project with 1,500,000 square foot, a 34 story facility consisting of two hotels, a 1,005-room hotel attached by a 400,000 square foot ballroom, 20,000 square foot of exhibition space, 31 meeting rooms and a 400,000 square foot parking garage.
Trinity Safety Group provided safety representation that implemented our Site Safety Management System. Representatives conducted daily site orientation, daily safety observations, completed task training, developed and implemented daily Task Hazard Analysis. The completion of these activities assisted in providing a safe working environment for all personnel on the project.