We are not raising the bar. We are re-establishing it.
Turn-key safety staffing, strategy and training.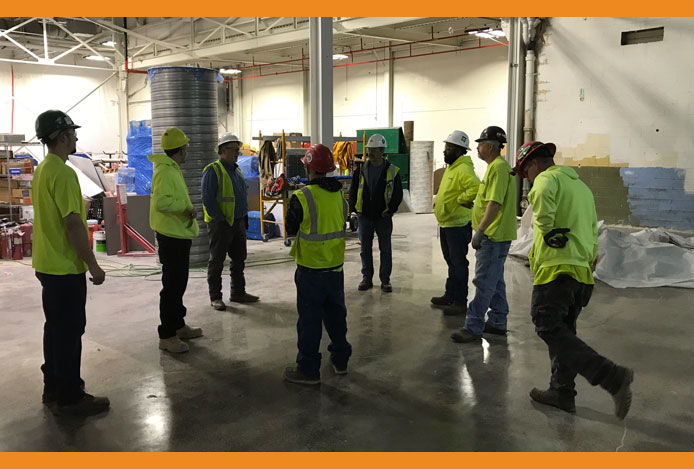 Featured Content
Rolls Royce, in partnership with Trinity Safety Group, has implemented a world-class safety process for the multi-phase project - Condor. Due to the size of the project and the desire of Rolls Royce to truly take safety to another level, Trinity Safety Group was enlisted to develop and implement a behavior-based risk management process.

Testimonials
"Professional, efficient and extremely knowledgeable."
""Verkler, Inc. has used the services of Trinity Group for the last 10+ years for on-site inspections and training. We have found them to be professional, efficient and extremely knowledgeable about safety and accident prevention thru effective training. We will continue to use their services because of the excellent results we have gotten in fewer injuries and helping us maintain a low EMR.""
"Constant Reliable Safety"
""Trinity Safety Group is providing constant reliable safety support to our Rolling Owners Control Insurance Program (ROCIP) projects. Their knowledge of applicable safety codes and regulations, and their willingness to share it in a constructive way, elevates the quality of our projects. From bringing a keen eye to safety plans reviews and jobsite inspections, that keeps our employees, contractors and the public safe.""
"Your passion and drive has moved our organizations forward in a very positive way."
"I'm genuinely impressed with your passion for safety and believe that your leadership and passion resonates through the ranks. I also believe that your passion and drive has moved our organizations forward in a very positive way. Trinity Safety Group is a strong supporter of the Indiana Construction Industry. As a company, Trinity offers their support to our organization both financially and also with the donation of their human capital. They have built a positive workplace that engages their employees in the mission of their organization."