We are not raising the bar. We are re-establishing it.
Turn-key safety staffing, strategy and training.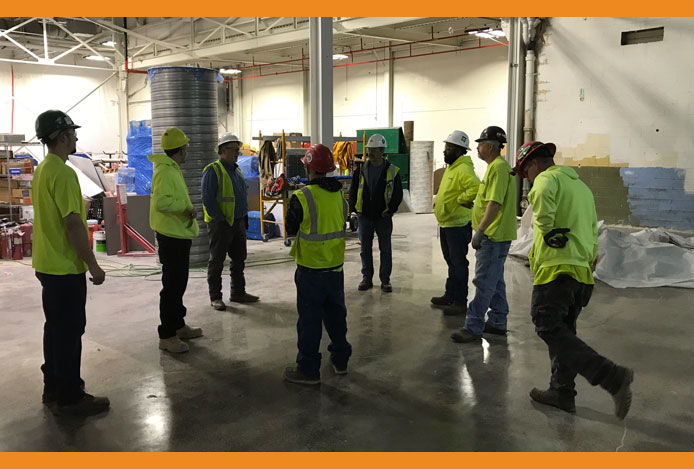 Featured Content
Rolls Royce, in partnership with Trinity Safety Group, has implemented a world-class safety process for the multi-phase project - Condor. Due to the size of the project and the desire of Rolls Royce to truly take safety to another level, Trinity Safety Group was enlisted to develop and implement a behavior-based risk management process.

Testimonials
"Thorough and forward-thinking."
"I had the opportunity to work with Jason Jones, Owner of Trinity Safety Group, in my capacity as an owner's safety representative. I found Jason to be thorough and forward-thinking. I whole-heartedly endorse Jason as a Safety Manager/Professional."
"Professional, efficient and extremely knowledgeable."
""Verkler, Inc. has used the services of Trinity Group for the last 10+ years for on-site inspections and training. We have found them to be professional, efficient and extremely knowledgeable about safety and accident prevention thru effective training. We will continue to use their services because of the excellent results we have gotten in fewer injuries and helping us maintain a low EMR.""
"Helping us achieve our ultimate goal—heightened safety awareness."
"...We have already made strides in our attempt to revise our overall safety culture. Our field personnel have been very receptive to the various site visits conducted by Trinity's trained professionals to date. Our management staff remains truly optimistic that we can overcome our dormant safety culture and achieve our ultimate goal of heightened safety awareness..."