INTRODUCING VIRTUAL REALITY TRAINING.
Influencing behaviors with pulse pounding real life work scenarios
We are not raising the bar. We are re-establishing it.
Turn-key safety staffing, strategy and training.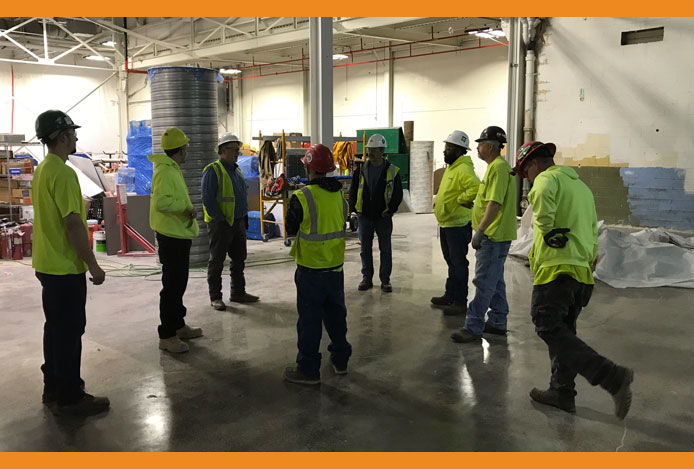 Featured Content
Rolls Royce, in partnership with Trinity Safety Group, has implemented a world-class safety process for the multi-phase project - Condor. Due to the size of the project and the desire of Rolls Royce to truly take safety to another level, Trinity Safety Group was enlisted to develop and implement a behavior-based risk management process.

Testimonials
"Fabulous resource for training, skilled safety site personnel, and bringing solutions to the table."
"Since my arrival in the Indianapolis marketplace Trinity Safety Group has been an outstanding partner in helping to enhance the safety performance and Culture in our company. They have been a fabulous resource for training, for skilled safety site personnel and for always being able to bring solutions to the table. Our field personnel have very quickly adapted to seeing Trinity employees as part of our overall strategy for project success."
"Valuable service at a very reasonable cost."
"Trinity Safety Group has provided Verkler, Inc. with a valuable safety service at a very reasonable cost. Their staff knows the safety industry, provides safety audits and safety training."
"Your passion and drive has moved our organizations forward in a very positive way."
"I'm genuinely impressed with your passion for safety and believe that your leadership and passion resonates through the ranks. I also believe that your passion and drive has moved our organizations forward in a very positive way. Trinity Safety Group is a strong supporter of the Indiana Construction Industry. As a company, Trinity offers their support to our organization both financially and also with the donation of their human capital. They have built a positive workplace that engages their employees in the mission of their organization."