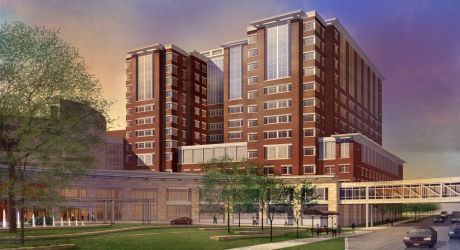 University of Kentucky - Albert B. Chandler Hospital
The University of Kentucky Albert B. Chandler Hospital was a $450 million, 1 million square foot expansion of the existing hospital that was completed in 2010. The project was a cornerstone for a new 20-year, $2.5 billion expansion that will allow for the step-by-step replacement of the existing hospital.
Trinity Safety Group provided full-time risk management of the construction activities associated with the windows and erection of curtain walls.